Whether you are looking for protection and/or extended shelf life of your products, we can provide you with the lid or liner that will best suit your needs. As the industry continues to improve the issues of food safety and shelf life, we are continually developing new products to meet the needs of growers and retailers.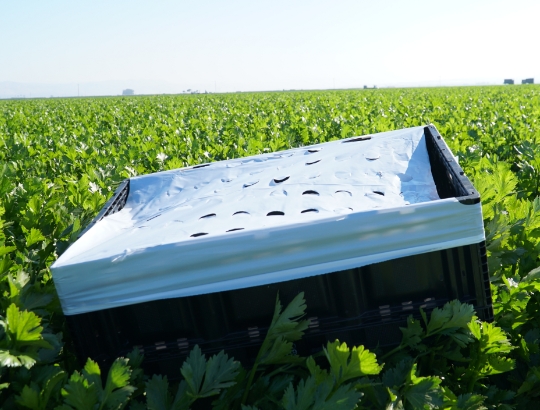 RPC Lids
Returnable Produce Container (RPC) lids or covers protect field-packed produce by reducing exposure to dehydration, insects, field soil, dust and rain while in transit to the retailer.
Reflective, flexible, polyethylene band cover
White or orange color available
Vent pattern allows hydro-cooling to reach produce
25″ X 38″ size
Fits standard RPC
Quick & easy to apply
Recyclable
In stock and available for immediate shipping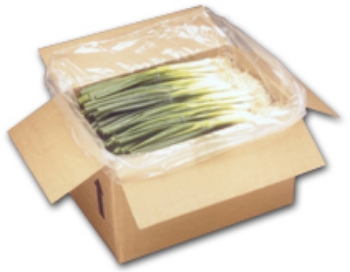 Bin, Carton & RPC Liners
Customized sizing
Standard or customized venting options
Modified Atmosphere available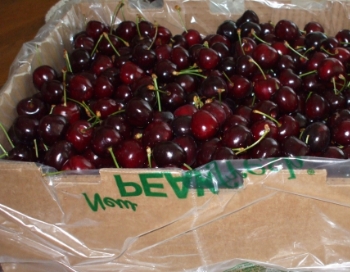 PEAKfresh® Liners
PEAKfresh® is modified atmosphere packaging (MAP) made specifically for fruit and vegetable as well as cut flowers and plants.  With a natural mineral embedded in our products, we are able to modify the composition of the air surrounding the packaged item in order to extend the initial fresh state of the product.  It has been used by growers, shippers and retail chains to preserve the freshness of produce during transit and storage.
Provides for "iceless" shipping
Extends shelf life
Maintains moisture level
Reduces moisture build-up on bag surface
Deodorizes and freshens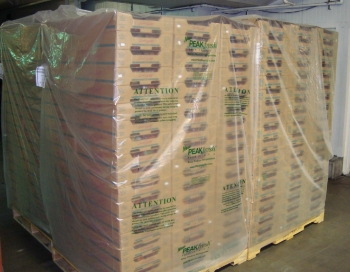 PEAKfresh® Pallet Covers
Extends shelf life
Removes ethylene gas
Reduces moisture build-up
Maintains freshness
Deodorizes and freshens
More economical than other methods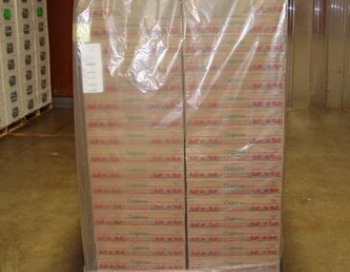 Poly Pallet Covers
Customized sizing
Standard or customized venting options
Modified Atmosphere available